If you are living in flats or an apartment where you can not prevent the sound waves and noise waves coming from neighbors & outside and want the solution, then you should know and apply about the Soundproofing Ceiling Footsteps with Acoustic Foams.
Soundproofing is pretty needed when you are working from home, or a new born or a very little baby in your home.
Because if you are working from home and talking with clients and the outside voice is coming inside your home or office, you know which kind of bad effect is created.
And secondly you can not concentrate on your work as well which causes the low quality productivity.
It would not be good directly jump on how to soundproof ceiling footsteps without knowing the causes of sound disturbance.
I will explain this in details later on this article, don't worry, but before that let's explore some basic information which you must know before applying the soundproofing into your home.
Yes, it's necessary that you will have to buy the Soundproofing Material for your Home, but don't worry, we would suggest you the cheap and the best soundproof materials as well in this article as well.
Table of Contents
Why you need to soundproof your home or office
Yes, we are talking about to soundproof our home, but is it no necessary to know why we need to soundproof our home?
When we soundproof our room, then the outsider unwanted noise or sound can not enter into our room and insider noise can not exit from your room.
If your neighbor is shouting, or playing a music with the loud voice, but you would not feel any kind of disturbance.
Some people have a habit to play a loud music at full-noon when you and other people are sleeping which disturbs you, right?
But if your home is soundproof, you would not have to worry of amount of a single penny, that unwanted sound will come to you.
Vice versa, if you have habit of doing such kind of activities at awkward time which creates the disturbance for your neighbors, then you have to stop it.
But soundproofing is a middle way that will not stop you to do it and your neighbors will not get disturbed as well.
How to soundproof home or room?
There are many ways to soundproof the home, some are costly some are affordable.
You can soundproof your whole house, or separately walls, ceilings, and base.
You can use the soundproof materials to make your home soundproof, you can use Acoustic Foam as well.
In this article, we will let you know how to soundproof ceiling footsteps.
So, without wasting time, Let's Explore!
Soundproofing Ceiling Footsteps with Acoustic Foam
While thinking about the divider, the soundproofing procedures are intently like the roof yet the solitary contrast in the sorts of clamor, as in-divider, we are more centered around airborne commotion, nonetheless, the roof is more engaged around sway clamor.
So let me feature the main 5 hints which can truly fix the soundproofing of the current roof.
Fix The Holes Or Gaps On Ceiling
This is an uncommon case that you might know about any issues as far as openings or holes in the roof however yes at joints or the region where any electric link association is going on can have a few spaces left to cross the air.
On the off chance that air can go through that implies there is a chance for the commotion to go through something similar, so discover such openings on the roof and attempt to fix them utilizing the acoustic sealant or green paste (Amazon).
These may not match with the shade of the roof however the very compelling acoustic answer for block the undesirable commotion coming over your head. Fixing the openings is the most reasonable arrangement however this isn't generally the situation.
The essential issue is with soundproofing the current roof significant region on which individuals walk and for that, you would require the beneath ideas.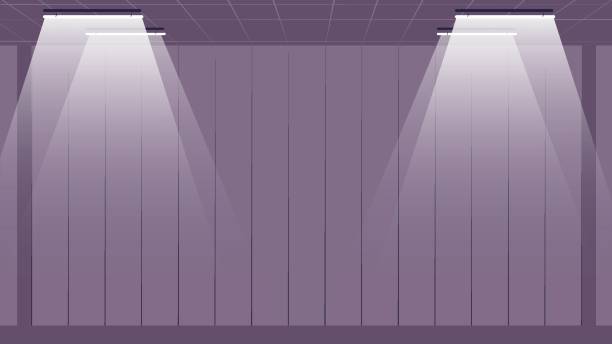 Use The Acoustic Foam Panels On The Ceiling
The utilization of acoustic froth boards is to retain the soundwaves and they have a commotion reflection coefficient (NRC) of 0.95, which implies they can ingest 95% of the clamor waves and reflect back just 5%.
There is by all accounts a powerful answer for use or stick with the current roof however it works just on the off chance that you have a level surface for the roof.
Assuming you know about acoustic froth boards, they are accessible in various tiles shapes.
In a perfect world, individuals utilize such froths on their studio dividers to assimilate the soundwaves yet for the roof, you can go with acoustic froth boards fit as a fiddle which are accessible in various shaded shapes.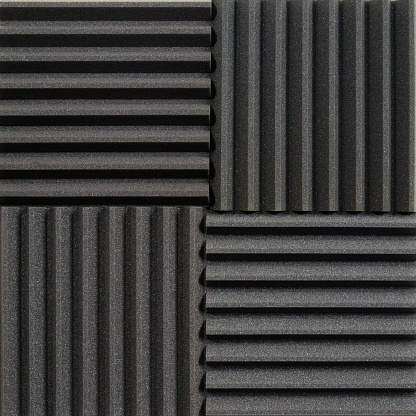 If you want to buy an acoustic foam from amazon, below is suggested one.
---
50 Pack Acoustic Panels Soundproof Studio Foam for Walls Sound Absorbing Panels
Eco-friendly and Safety
Noise Absorbing
Easy to Install
Widely Usage
---
Be that as it may, the precarious task to utilize acoustic froth boards is to adhere them to the roof, which can be accomplished utilizing fluid sticky paste by Auralex acoustic (Amazon).
In the event that you are new and not certain which kinds of acoustic froth board, you should purchase to manage commotion at that point do look at sorts of acoustic froth control.
Moreover, I additionally exhort utilizing the bass snares at the corner to lessen the low-recurrence commotion.
Other Best Acoustic Foams – Recommended
Conclusion
As a conclusion, I think I do not need to explain you anything more because I hope you have come through the importance soundproofing ceiling footsteps if you are living in a apartments or flats.
Even in other aspects too, you are totally aware about the need of soundproofing your home.
It's very necessary and hard as well to prevent from the unwanted sound coming from the outside inside our home.
In this case, we can not stop the production of the sound, but yes, we can prevent our self by using the soundproof materials.
Source of images used: amazon.com